The Dodd Center for Human Rights
405 Babbidge Road, U-1205
Storrs, CT 06269 - USA
Email: humanrights@uconn.edu
Phone: (860) 486-8739
Fax: (860) 486-6332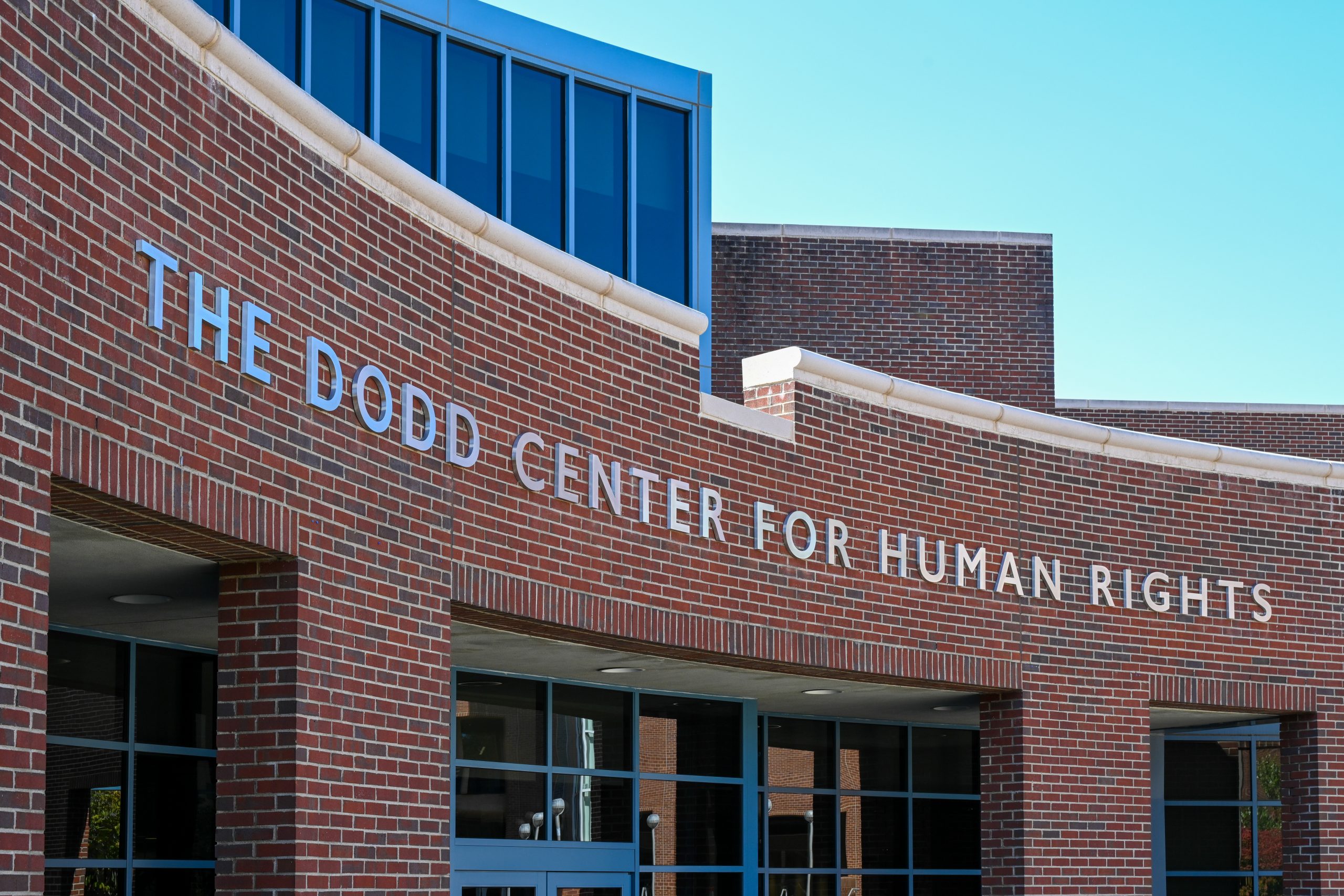 Directions to Campus
To get to UConn's Storrs campus, take I-84 east to exit 68 and turn right onto 195 south or I-84 west to exit 68 and turn left onto Route 195 south. Travel south on Route 195 straight through the intersection with Route 32. At the intersection of Route 195 and Route 44, proceed straight approximately 1.5 miles to the Storrs campus.
Parking
We recommend parking in the South Parking Garage. To get there, at the intersection of Route 195 and North Eagleville Road, proceed straight ahead through two traffic lights. At the third traffic light, turn right onto Mansfield Road. Follow the road as it bears to the right. At the stop sign, turn left onto Gilbert Road. Proceed to the first stop sign and turn right onto Hillside Road. Proceed to the first stop sign and turn left onto Jim Calhoun Way. The entrance to the South Parking Garage will be on your left.
If utilizing GPS, please use 2366 Jim Calhoun Way, Storrs, CT 06269.
View parking rates.
Walking Directions from the South Parking Garage to The Dodd Center
Walking from the South Garage, pass the UConn Bookstore, cross Hillside Road, and walk straight between the School of Business building on your left and the new Student Recreation Center on your right. Continue straight until you reach the Whetten Graduate Center (concrete and brick building). Walk to your right around the Whetten Graduate Center, then around the side of the Whetten building to the right and you will see the back entrance to the Dodd Center (blue glass double doors) straight ahead.
Event Space
To reserve the Doris & Simon Konover Auditorium, the Public Lounge, or the Atrium, please contact University Events and Conference Services (UECS) at reservations@uconn.edu or 860-486-0229.